The Benefits Of Using A Website Builder
Every business in the twenty-first century knows that an online presence plays a key role in business, be it online sales, client interaction, or a basic site to attract clientele. Some businesses may not have a very good online presence because they don't know how to get started.
One of the options is website application software (also known as a website builder) that provides the basic framework to help you create a website. There are website builders suited to almost every need, whether you're in photography, sales or journalism. Therefore,  choose the best website builder for your needs and launch your site as soon as you're ready.
Here are several reasons why a website builder is definitely the way to go:
Price
Hiring a web designer can be costly. Yes, they will do a good job setting up your site; some companies will also manage the site for you, but at significant cost, the average cost is about $7000 depending on the complexity of the site. That's just the setup cost, chances are you will also have to pay for any site maintenance and any changes that need to be made. Most website builders charge a small monthly fee and you can make changes yourself.
Minimal Tech Skills
Designing a website from scratch requires a lot of technical skill, knowledge of coding and programming, not to mention time. Unless you already have these skills and the time, you'd likely need to hire someone who does – hence the hefty price tag. A website builder doesn't require any of these.
Aesthetics
The look of your website is probably one of its most important features. Hiring a web designer often means you'll need to hire a graphic designer as well, or a photographer to take custom photos for your site. Luckily, things like your logo and branding can be done elegantly and cheaply via an online logo maker like Logojoy. A website builder allows you to drag and drop your own photos where you need them – some also offer a selection of free stock photos.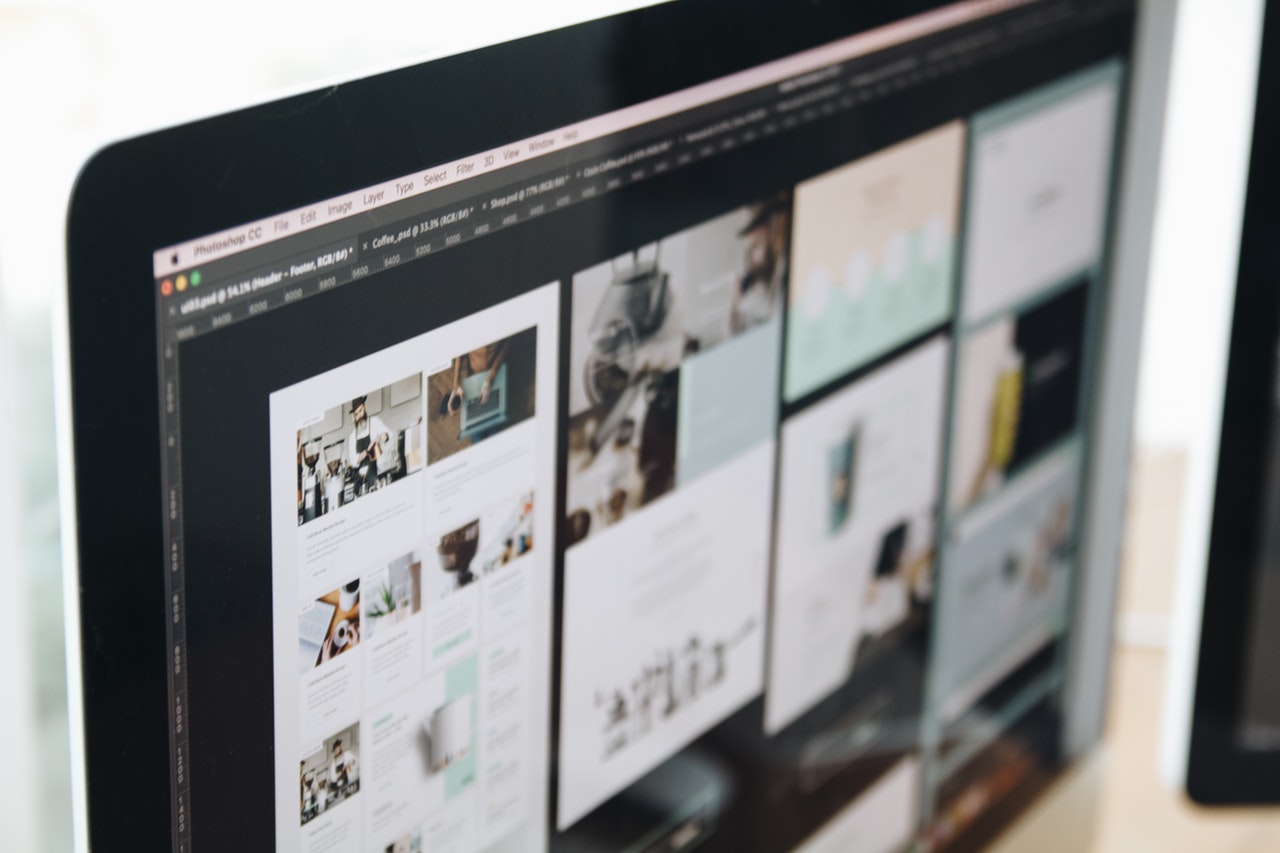 Features and Templates
Website builders usually come with pre-designed templates. You can choose what you want each page of your site to look like and add photos and links where you need them. If your business is sales based, most website builders will offer a merchant service should you require it.
Simple to Use
You, your PA, your head of sales – pretty much anyone can manage and update your website through a web builder with minimal technical skill. If you can use a computer you can do it.
Some offline website builders allow users to create their template offline and upload it later, others are edited online, meaning you can make changes or additions anytime, anywhere with just a computer and an internet connection – and of course your username and password.
A Big Time Saver
As I've already said, coding a website is incredibly time-consuming. Using a website builder means that the time frame between deciding to launch a website and actually launching it is next to nothing because all the programming is already done. It also means that new articles, products, and deals can go on to your website immediately – no coding, no waiting and no back and forth with your web designer.