How To Start Your Own Web Hosting Business
I've written this blog for anyone who is a tech geek like me and waiting to start their own technology business with as little effort as possible.
Why a web hosting business?
The returns, of course! The web hosting business has been growing with the amount of internet users. Almost every business today requires some web presence to survive and grow. Therefore, the demand for web hosting is as high as ever.
With an internet usage rate of over 50%, the Asian population is powering ahead
Who should start their own web hosting business?

If you're a web designer or web developer who has just designed/built a website for your client, you have a lot of scope to increase your revenue by offering more related products for your client's new website. Since your client just bought a service from you after possibly weeks, months of collaboration, he/she would be very willing to buy more at one place. You could soon grow to become a one-stop shop for your clients and their businesses.
Like I said at the beginning, if you're an entrepreneur who loves technology and wants to break into the web business with little investment.
How easy is it to start?
Starting your own web business is :
Quick
Easy
Requires little capital investment
I'll tell you how –
To start your own hosting business, you just need to sign up for a reseller hosting program at any large web hosting company that offers reseller hosting packages. There are plenty of reseller hosting providers out there. I would recommend signing up with a company that has been in the business for a while. One that you could check out is ResellerClub's Reseller Hosting. As you can tell from the name, the company was set up dedicatedly for a reseller community and they've been in the business now for over 10 years and have a support team dedicated to cater to web hosting resellers.
What is 'reseller hosting'?
Reseller hosting is a form of web hosting where you have the ability to use your allotted hard drive space and bandwidth to host third party websites. This means that you, as the reseller, purchase the host's services in wholesale and can then sell them to your customers. In other words, you will create own business from services and products provided by the larger hosting company.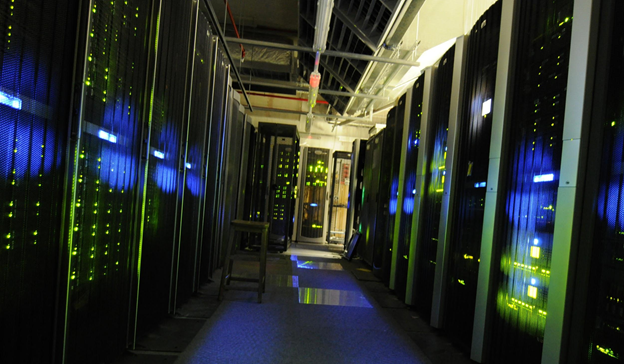 As a reseller, you won't need to worry about the nitty-gritty and complexity of the hosting set-up
How does Reseller Hosting work?
Like I  said above, you create your own business from services and products provided by the larger hosting company. The larger company will also take care of services such as server maintenance and uptime, software, billing, product creation and in some cases even marketing. All that is left for you to do is offer your clients basic-level sales and support.
The web hosting company you partner with may even offer the following for you to jet-set your business:
A completely customizable website equipped with an e-commerce storefront for you to brand your own identity
A wide variety of hosting and non-hosting products such as security solutions, email,website builders, productivity tools, CMS themes, templates, plugins, scripts, etc.
Financial management through a platform like WHMCS which is an excellent billing and client management system
Price management-to set your own prices for your customers and offer discounts
Control panels and other interfaces for you to easily manage your customers' accounts
Websites translated in different languages and its prices set to display the currency of your user's IP to help you cater to a global audience
Resources such as dedicated account managers, online tutorials, free how-to articles and videos, etc to give you all the help you need
So all you have to do to start is:
Sign up for a Reseller Hosting Account with a good web hosting provider
Purchase a reseller hosting package
Upsell the individual packages to your customers
While a good, large hosting companies will do their best to provide you with the best support and resources, it is advisable to also have in place a small, dedicated team to look at:
Support for your customers
Marketing for your website
In short, signing up for a reseller program or purchasing reseller hosting is possibly the easiest way to start your own web hosting business. You are provided with really everything possible to get your business up and running.
If you're looking to explore this further, a good web service company I recommend checking out is ResellerClub which was set up primarily to cater to resellers and help their business grow.
Have I inspired you to start your own web hosting company? Let me know in the comment box below!